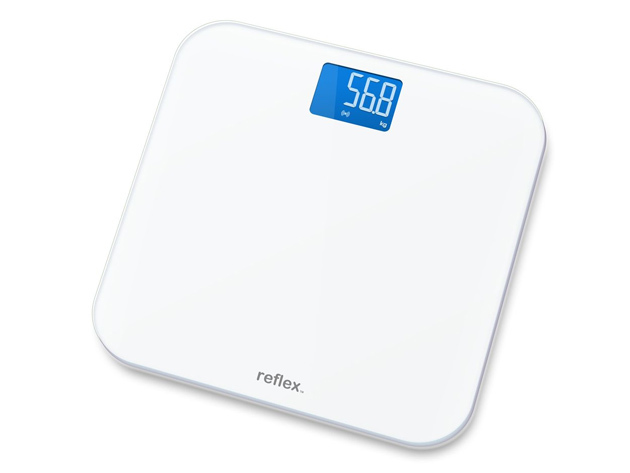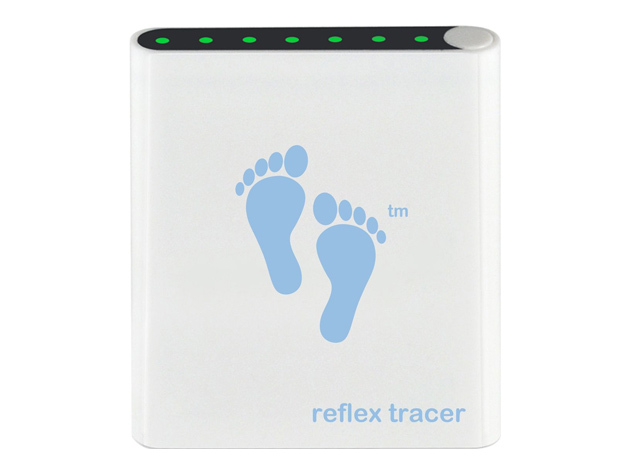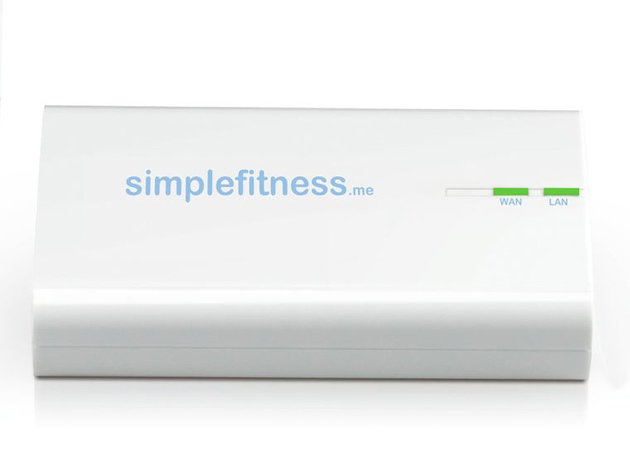 Energize Your Life With This SimpleFitness Gadget Bundle
by ReFlex Wireless Inc.
Getting In Shape Has Never Been So Automatic
Description
Please note: Only available to customers in the continental United States and Canada. The sale price includes shipping and all sales are final.
SEAMLESS HEALTH DATA COLLECTION
You always feel better when you're fit and healthy. The SimpleFitness Lifestyle Companion is designed for people who want a health monitoring solution. Actively adding your data into your phone is to much and is an easy habit to break or forget. SimpleFitness automatically extracts all health data, such as body weight, activity level, sleep pattern and nutrition intake and presents you with active feedback to help you achieve a better lifestyle.
WHY WE LOVE IT
Whenever you find a better way to do things shouldn't you take it? Well we found that solution to getting fit easy. The SimpleFitness is a health tracking solution designed to collect your
weight, activity level and sleep information automatically
. For personal health tracking to work, the process of data input has to be very simple, and better yet -
automatic
. SimpleFitness provides us with that automatic feedback with no hassle or extra work. Unlike other solutions, all the data is collected for you. All that is left to be done is viewing your health data via your favorite mobile or desktop computers. With SimpleFitness, personal health tracking no longer requires extra work, it's that easy. As part of the companion service users also receive proactive messages from health professionals to encourage positive behaviors for achieving better lifestyle. Positive reinforcement is a nice boost that will keep your pushing yourself past your mental blocks.
HOW IT WORKS
There are 3 components to the Simple Fitness System:
The Wireless Pedometer
is a unit that tracks the number of steps that you take in a given day/week/month. Set goals of how many steps you would like to take and this unit gives read outs of the percent completed and number of steps taken. (Wherever you go your steps are tracked even out of base station range)
The Wireless Weight Scale
is a unit that stays at home and records your weight. The scale relays this information wirelessly to the base station for your readouts.
The Base Station
is the final unit that ties the system together. With a range of 100ft , the base unit wirelessly and automatically takes the data gathered from the weight scale and pedometer and transfers that data to your mobile device to give you a read out of your progression toward your goals. (Pedometer tracks steps for 30 days if out of range of base station and delivers data next time in range for your readouts) This whole system is done wirelessly and automatically so there is no manual calculation or data entry needed. Its that easy! Just get on the scale, put on your pedometer and get steppin' to a better, healthier life.
IN THE BOX
Wireless Weight Scale
Wireless Pedometer
Wireless Base Station
REQUIREMENTS
Needs a wireless internet connection for base station data collection.
Shipping
See Shipping Countries

Free Shipping
Terms
No refunds, all sales are final.
Promotion available to customers in the Continental US and Canada only.
Sale price includes shipping to the countries listed above.
Please allow up to 4 weeks for delivery.
Limit three (3) per customer.