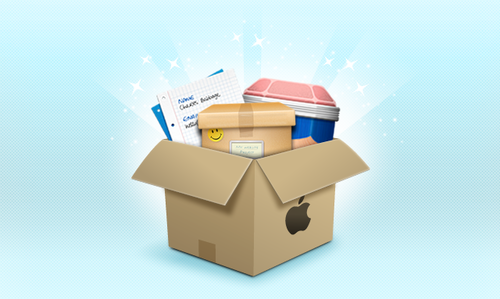 CoffeeCup Web Editor + Themes Pack
by CoffeeCup
Build Beautiful Websites Like A Pro With Your Mac
Description
Clever, Flexible Web Editing at it's Finest.
Web Editor is a clever coding machine designed for one specific reason... Making web-editing as painless as possible! Whether you are a web design rookie or seasoned veteran, CoffeeCup is equipped with a variety of helpers, tools, and slick tricks to guide you every step of the way. Organization and efficiency is key to staying sane and producing quality work. Once you really get into Web Editor's flexible workspace, you'll wonder how you've ever got by without it. On top of $40 off this elite web-editing software, to make design life a little easier we have included 5 stylish, responsive editor themes that usually run $18 a pop. The perfect package to allow anyone to create a professional quality website!
Top Features
Start Coding in Seconds
It only takes a moment to get your workspace set up. With so many ways to start a new project, the option you need is a click or two away. Start with a clean slate using the Quick File option, or get a head start by opening a new project from a template or files that are already on your computer.
Manage Web Projects Easily
Searching for a sweet editor for OS X that keeps your projects organized? Look no further. Files can be anywhere on your system and still be part of several projects at once. Web Editor keeps them organized without making you clone them or move them around.
Slick Editing Tricks
Ever taken the HTML-CSS-Preview round trip? Click an element in the preview pane and jump to the corresponding code highlighted below. You've probably used tools like Firebug or WebKit's inspector; now you have all that power right in your own workspace. Just edit and save!
Auto-Suggested Content
Your HTML files know which CSS files are part of the family. This means that Web Editor smartly displays CSS rule suggestions when you're adding them to your code—and which HTML elements to suggest in your CSS files.
Clever Code Completion
In computer code, a simple typo can be the difference between working and ba-roken. Code completion keeps your syntax in the clear. It suggests a list of elements as you type, so you know your spelling is correct (and that you're picking something that really exists!)
Ultimate Personalization
Web Editor gives you the greatest workspace flexibility you've ever seen. Split-screen, full-screen, side-by-side, preview in, preview out, 2 monitors—all with the click of a button. Just set up your workspace the way that's most comfortable for you.
Add Your Own Features
The Web Editor UI is intentionally clutter-free, but you can still add features that you just can't live without. Include just about any tool that can be dreamed up using the flexible plugin system.
Edit Directly on the Server
Upload to S-Drive (our unique web host) or your own server straight from the Web Editor. Instead of some cryptic maze of files and folders, the S-Drive Dashboard displays all your website files in an interface that's easy to grasp.
The Responsive Themes
Designerstuff:
Domino:
Ecologic:
Effekt:
PaperMag:
Important Reminders!
30 day money-back guarantee
This is digital software downloadable instantly upon purchase
Templates compatible with IE 8+, Firefox 11+, Safari 5+, Opera 11+, Chrome 12+
Terms
30 day money-back guarantee.
This is digital software downloadable instantly upon purchase.
Templates compatible with IE 8+, Firefox 11+, Safari 5+, Opera 11+, Chrome 12+