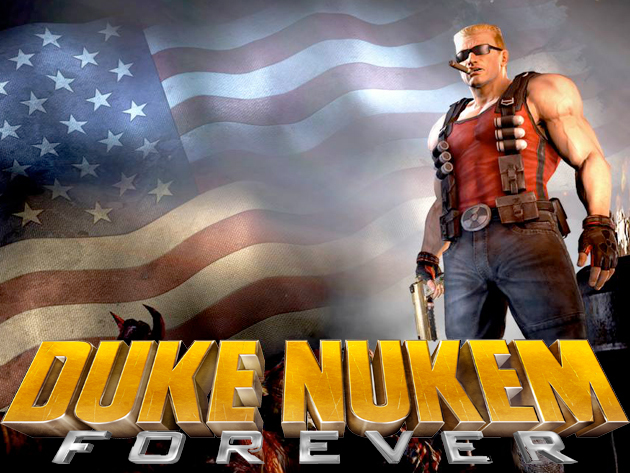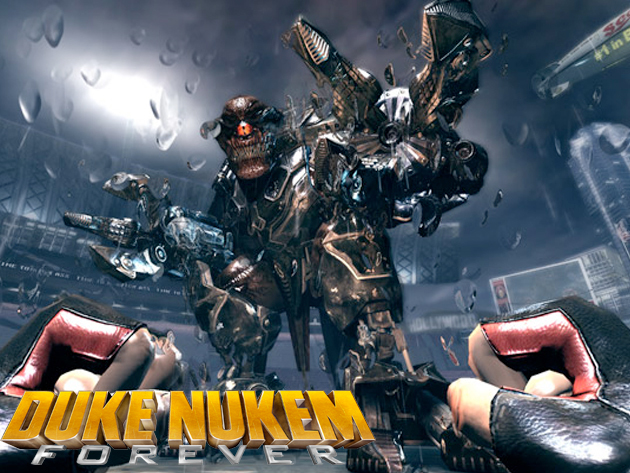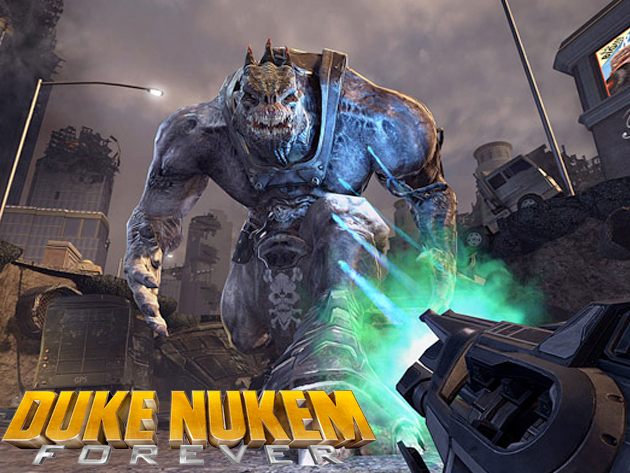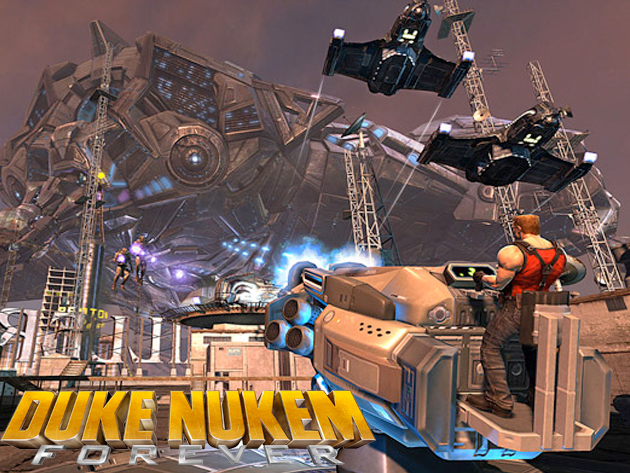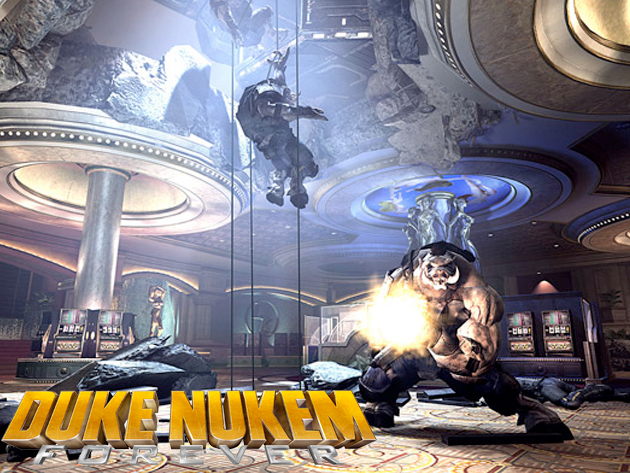 by Aspyr
The Archetypal Action Hero Returns to Destroy Aliens, Save Hot Babes, and Be a Total Badass
Description
THE GOODS
After a long hiatus, Duke is back – cocked, loaded and ready to deliver an epic ass-kicking. If you like massive weapons, giant explosions, and pure unadulterated fun, stop reading and click "Buy Now." Put on your shades and step into the boots of Duke Nukem. He's been on hiatus for some time, kicking back and franchising himself on the fame he gained from saving Earth from the first invasion. But the hordes of invading aliens have returned to Earth yet again, are stealing Earth's women, and they drank Duke's beer. This. Won't. Stand. As Duke battles his way through waves of aliens, the once-beautiful gambling haven and Duke Nukem franchise chains are crumbling before his eyes. Time to bring the pain!
WHY WE LOVE IT
This game, the most recent installment of the wildly successful Duke Nukem series, returns with all the crass language, explosive violence, and absurd weaponry we've grown to love over the years – but with a massive graphics bump. It's a beast-mode, balls-to-the-wall first-person shooter that delivers a large dose of endorphins to your brain right out of the gate – just don't expect much depth from the storyline.
TOP FEATURES
*Bust a Gut:* Duke pulls no punches. He fires off hilarious one-liners almost as frequently as he does bullets.
*World Interactivity:* Spend as much time as you want shooting hoops, lifting weights, playing pinball, pool, air hockey, and slots.
*Scale & Variety:* Packed with explosive FPS action, outlandish settings, driving, and puzzle solving — gamers will never tire of the endless FUN.
*Multiplayer Like No Other:* Classic modes are re-made with a Duke twist. Shrink, squash, freeze and shatter your opponents, or just frag them with a rocket.
THE PROOF
"Duke Nukem is an icon of mid-1990s video game culture – brash, vulgar and committed to the art of the one-liner, like a twelve-year old boy with internet access." -
IGN
"... there's no getting around that at the end of that long road it's only a good game and not an amazing one. It is what it is. He may not be at the top of his game, but even after all this time, Duke still knows how to party." - (80/100)
PC Gamer
SYSTEM REQUIREMENTS & LANGUAGES
Minimum (Mac):
OS: 10.7.5 (Lion), 10.8.5 (Mountain Lion), 10.9 (Mavericks)
CPU Processor: Intel Core 2 Duo (Dual-Core)
CPU Speed: 2.2GHz
Memory: 4 GB RAM
Hard Disk Space: 13 GB
Video Card (ATI): Radeon HD 2600
Video Card (NVidia): Geforce 8800
Video Memory (VRam): 256 MB
Peripherals: Macintosh mouse and keyboard
Supported Video Cards:
NVIDIA GeForce® 8800, GT 120, 320M, 330M, 640M, 650M, 660M, 675MX, 680MX
ATI Radeon HD 2600, HD 3870, HD 4670, HD 4850, HD 5670, HD 5750, HD 5770, HD 5870, HD 6630, HD 6490, HD 6750, HD 6770, HD 6970
Intel HD Graphics 3000, 4000
Recommended (Mac):
CPU Processor: Intel Quad Core
CPU Speed: 2.6 GHz
Memory: 4 GB RAM
Video Memory (VRam): 512 MB
Languages:
English, French, and German
NOTICE: Apple original CPU's only, CPU upgrades not supported. NOTICE: NVIDIA GeForce 9400M not supported. NOTICE: This game is not supported on volumes formatted as Mac OS Extended (Case Sensitive) NOTICE: Intel integrated video chipsets (including GMA 950) are not supported Other Requirements:
Initial installation requires one-time Internet connection for Steam authentication; software installations required (included with the game) include Steam Client.
Terms
No refunds, all sales are final.
Instantly redeemable through Steam upon purchase.
You must download the Steam client (free) to activate and play your game.
Upon purchase, follow the redemption instructions located in your account to activate your game.