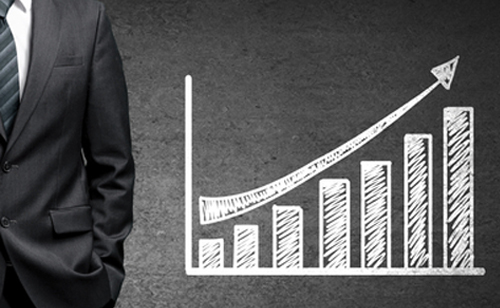 Get Your First 1,000 Customers Easily
by StartupPlays
An Expert Step-by-Step Guide to Acquire Customers Fast
Description
Proactively Obtain Customers.
One of the biggest challenges with new businesses is acquiring customers. It can be a nightmare when it comes to getting that first customer to buy something on your site or walk in your doors. Worry no MORE. This interactive,
step-by-step
guide isn't simplistic courseware or general sales tips, but a comprehensive, real-world process for implementing a
successful
customer acquisition strategy. Apply the
key tasks
unveiled in this guide to your business strategy and start honing your customer base as early as today.
Implement These Key Tips Right Now to:
Understanding Who Your Customers Are
Paul (your mentor) takes you through his methodology of developing comprehensive customer portfolios and how to turn them into evangelists.
How To Master Your Messaging
Get the basics of copywriting, effective headlines, and how to create findable and shareable content.
Increase Retention And Paid Conversion
Paul covers how to develop Key Pivotal Indicators, define a sales event trail, and a referral system to get users on board faster.
Interactive Content
Dozens of expert insight directly from Paul to help you get the most out of each step; authentic documents used by Paul many times over; and the benefits of the Accel.io platform to interact with others using the same guide! Don't fall into the "build it and they will come" trap - make getting your first customers simpler with this comprehensive process Paul has refined and used over his past 3 startups.
Your Road to Success...
8 Milestones
The 8 essential accomplishments needed to reach your first 1,000 customers.
34 Tasks
Each milestone includes specific tasks to ensure you reach each goal fluidly with a strong foundation for exponential growth.
Over 20 Pro Tips
Secrets of the pros that will maximize customer base.
16 Essential Files
Files ranging from communication templates for business development to customer development documentation.
Credibility Stamps
"It was too the point, detailed, and step by step on how to gain success. Well worth the investment."
- Mark C.
"I purchased this startup play because it was exactly what I needed right now. This play exceeded my expectations; it was straight to the point and it was all practical advice. A couple of Paul's documents were similar to mine, but Paul's version is much more simple and polished."
- Mohammad A.
"I very well thought-out and clearly executed plan. The steps are easy to follow, with enough resources to confidently equip me on my way. Loved the 'pro tips' too. 5 stars!"
- Martin B.
Your Mentor
Paul Dejoe is the CEO of Ecquire, software for lead management. He serves as the Entrepreneur in Residence at Fairbridge Venture Partners, has been featured in the Wall St. Journal, Business Insider, Forbes, Inc., is a Mentor for the Thiel Fellowship, and advisor to 4 startups. He has built three different startups from idea to sustainability and beyond.
Important Reminders!
30 day money back guarantee.
Receive lifetime access to your guide.
Upon purchase, you'll need to follow provided redemption instructions to receive instant access to your guide.
Terms
30 day money back guarantee.
Will have lifetime access to your guide.
Must be online to view your guide.
Upon purchase, you'll need to follow provided redemption instructions to receive instant access to your guide.