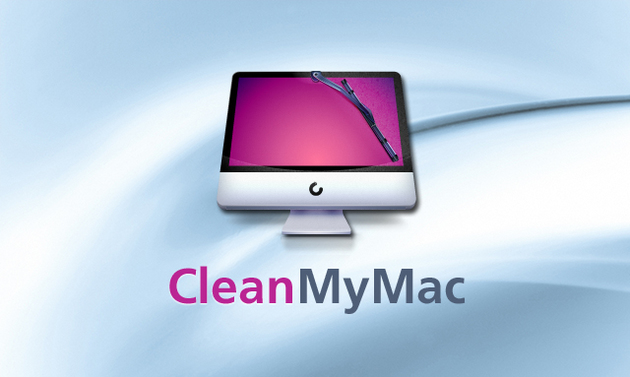 Keep Your Mac Clean With CleanMyMac Double Pack
by MacPaw
The All-In-One Cleaning Suite App
Description
Keep Your Mac Running Like New!
Everyday your Mac gets increasingly cluttered with files you unknowingly obtain just by surfing the net. Outdated caches, logs, useless language files, universal binaries, applications, system leftovers, all sound important, but are usually just unnecessary junk that slows up your computer and compromises your user experience. CleanMyMac is the
convenient
digital maid that will run routine cleanups (at your discretion) to ensure your Mac runs fast for YEARS to come! With this exclusive promotion you'll get the
CleanMyMac Double Pack
which will keep TWO of your Mac's clean and free of clutter FOR LIFE...for
only $25!
9 Cleaning Utilities to Eliminate Clutter
Cache Cleaner
Reset outdated cache files to zero and give your apps relief.
Logs Cleaner
Running out of free space on your Mac? Remove useless logs with a few easy clicks.
Universal Binaries
Let CleanMyMac remove the burden of unused binary code incompatible with your Mac generation.
System Junk
Your apps and the Mac OS create tons of 'disposable' files. Remove them in the blink of an eye.
Language Cleaner
Why keep localized software in languages you can't even speak? Exclude those with ease.
Trash and Leftovers
Your Mac has more trash on it than you realize. Find it all and toss it.
Application Uninstaller
It has never been easier, safer or more convenient to completely remove applications!
Quick Erase
Delete files and leave no trace.
Trash Status Monitor
Give yourself one less task. Automate the process of emptying your trash.
Manage Your Mac's Maintenance In Style
Manage all your widgets, plugins and preference panes from one single app. With CleanMyMac you can easily manage all of your system extensions, such as plugins, widgets, preference panes, screen savers, input managers, QuickTime, services, startup items, Quick Look, Spotlight, dictionaries, scripting additions, iTunes, Finder plugins, Growl, Safari extensions and much, much more. And if you're going to clean, you may as well look good doing it! A combination of quality and functionality is really cool, but a Mac application has to have great looks as well. Whether you prefer brighter interfaces or darker color schemes, CleanMyMac can be skinned to match your tastes.
System Requirements
Languages
English, French, German, Italian, Russian, Spanish, Portuguese, Japanese, and Polish
Important Reminders
30 day money back guarantee
This is digital software that is downloadable instantly upon purchase
Valid for the CleanMyMac Double Pack - the license you receive upon purchase is valid for 2 Mac's for life
Terms
30 day money back guarantee
Requires OS X 10.4+
This is digital software that is downloadable instantly upon purchase
Promotion is valid for the CleanMyMac Double Pack - this license covers TWO of your Mac's for life