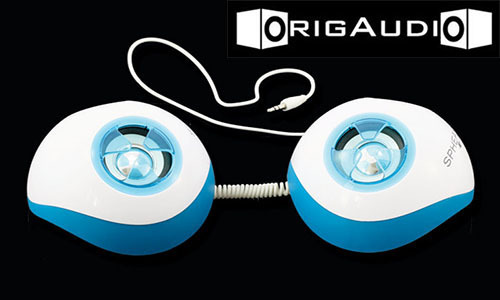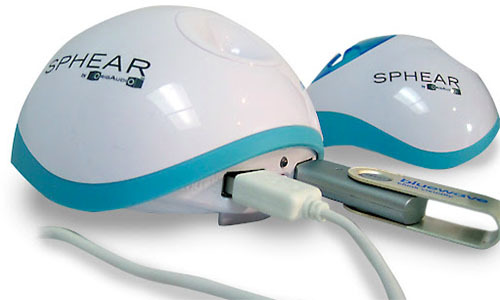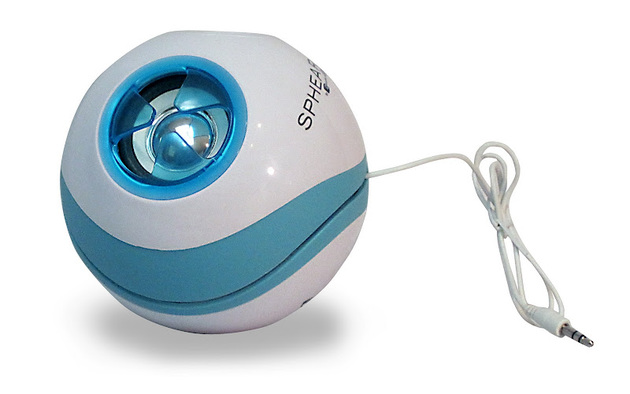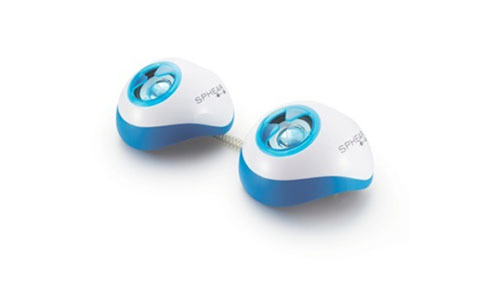 by OrigAudio
Bring Shape to Your Music
Description
Tired of Carrying Around your Boom Box?
(Please note this deal is only available to a shipping address in the 48 continental United States.) We've got a new way to listen to your favorite jams that doesn't involve a 10-pound musical spaceship. The benefit of these speakers goes beyond your bedroom. Take them anywhere and play them on any of your Mac devices.
Why the Hype? Cause we Only Have 80 left!
Once they're gone, this sale is history so take advantage while you can. For the size, the sound is flawless and for a very limited time we have this speaker set on sale for only $20! And yes, that includes shipping to the 48 continental states. The Sphear is a set of two stereo speakers that come fastened together for easy portability and can split apart to enhance sound quality. Plug it into any device with a standard (3.5 mm) headphone jack for instant, high-quality sound.
Features
• Has an additional USB slot to connect to external USB devices • Speakers face upward at a point of 38 degrees, the perfect angle to optimize your sense of hearing
Watch this Video to Get the Full Scoop
What Are Users Saying?
So I honestly bought these because they look cool and they are unique like all of the origaudio products. Plugged them into my phone and computer and have been absolutely by the quality of the sound. I expected some moderate to low quality speakers but since these are ported and powered the sound is very full for a set portable speakers this size. - Metz Love it. When talking to our son in California on our iPhone, using the Sphere, separating the two halve as far apart as possible and pluging into our iPhone, its like talking to him face to face. No holding the phone is necessary. Just lay it down along side of you and talk to the speakers as if it were your party. Great improvement to personal conversation. Works great with iPods as well. - Nicholas Zizelis This speaker set is a little ball shaped sphere that divides in two. Has big power and nice sound for a such a small inexpensive item. - Joy Leftow
Power Options
• USB connection cord (included) • (3) AAA batteries (not included)
Specifications
• Speaker section: 50mm • Active power: 1Wx2 • Frequency Response Scope: 220Hz~10000Hz • Power Supply Voltage: 4.5~6v • Signal to Noise Ration: 89 ±3dB
Where We Use Our Sphears
• Beach • Mountain tops • Office • On the boat • Patio • Bedroom • Park • Anywhere our heart desires :)
Terms and Conditions
• ONLY available to continental US based customers • NO refunds (due to the special discount we're not able to refund for this product) • Once you purchase you'll receive a tracking confirmation email within 48 hours from OrigAudio to track your product • Delivery included to the 48 continental states only • No sales tax • Your product should arrive within 2 weeks of purchase • Please direct any questions you have about your product or order to sales@origaudio.com
Terms
Returns accepted within 30 days of shipment for orders within the Contiguous US.