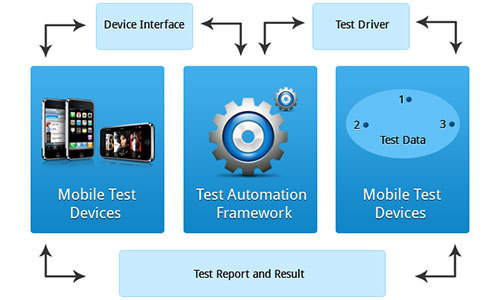 by Udemy
Learn How to Test your Mobile App to Deliver a Flawless Customer Experience
Description
Ensure your Mobile App's Ready for Blastoff!
Just because you've "built" a mobile app doesn't mean it's ready for battle. Testing is essential, and is why we've got a video course that will teach you strategic ways to test out your software to make sure it's ready for your audience.
What you'll learn:
Many practical mobile-specific testing strategies as you create a complete test plan for a mobile app of your choice
How to discover bugs that commonly plague mobile apps
How to check all the features of your app and its robustness in step-by-step lab exercises
And much more
Guess what? No background in programming or software testing is needed. When you finish the course, you'll have a
complete
ready-to-use test plan for your mobile app. Because the approach is platform independent, your test plan can be re-run to support cross-platform development, multiple deployment configurations, and retesting later versions. This video course is applicable for Android, Blackberry, iPhone, iPad, Windows Mobile, Palm OS and mobile apps using HTML5.
What's Included?
Course notes
A completed case study
A test plan template that includes all the elements of a complete test plan
Meet Your Instructor, Robert V. Binder:
Robert V. Binder is a business leader, serial entrepreneur, and software technologist with extensive systems engineering experience. Binder has developed hundreds of application systems and advanced automated testing solutions, including two projects released as open source. He was awarded a U.S. Patent for model-based testing of mobile systems.
Our Guarantee!
You have 30 days from your purchase date to figure out if this course is the right fit for you. If it's not, we will refund your every penny. You can view and review the lecture materials from your Udemy account INDEFINITELY, like an on-demand channel. And once you' are all signed up for the course you can always shoot any questions you have over to Robert and sure he will be happy to personally help you out.
Sales Terms
30 days money back guarantee
Get unlimited access to this course on Udemy FOREVER
You will receive a specific license in your account after completing your purchase that will allow you to subscribe to the course through Udemy
This course is licensed on a per user basis. It may not be sold, redistributed, or given away in any shape or form.
Terms
Unredeemed licenses can be returned for store credit within 30 days of purchase. Once your license is redeemed, all sales are final.