The Mac Gamer Bundle Featuring Call of Duty 4
What's Included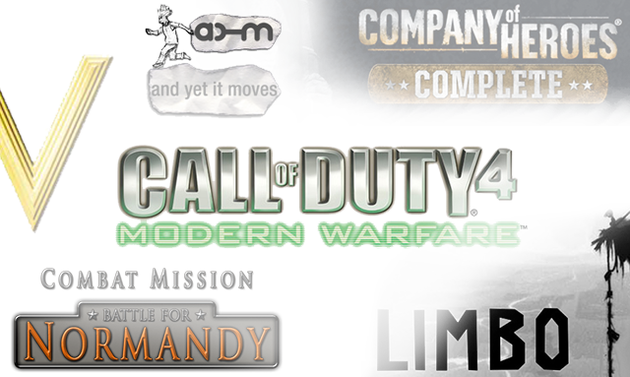 $195.00

Value
The Mac Gamer Bundle Featuring Call of Duty 4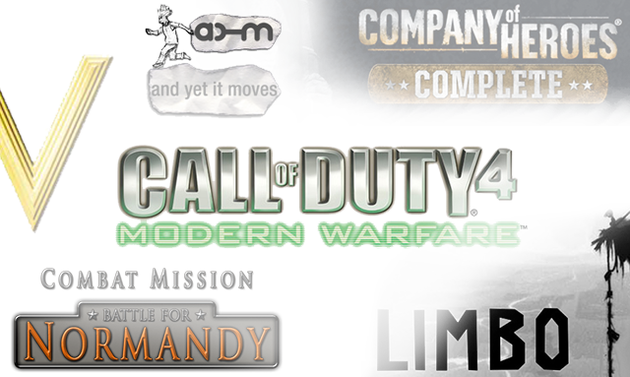 The Mac Gamer Bundle Featuring Call of Duty 4
Description
Get Your Game on With 6 Killer Mac Apps!
Looking for some of the best strategy and shooter games on the market? You've come to right place. Call of Duty 4 and Civilization V in the same bundle? Believe it because dreams can't last forever so snag this
ridiculous
opportunity before it's too late. Just for those two games alone it's worth it. Now you can get ALL of these
top
Mac games including Call of Duty 4 for one
exclusive
price of ONLY $30. [$165 off] This
action-packed
bundle has just about something for every gamer who likes to battle. The value speaks for itself...
The 6 Mac Games Include:
Featuring a tense storyline, filled with plot twists, the title thrusts players into battle like never before. With amazing special effects, including rim-lighting, depth of field, texture streaming and character self-shadowing, players are enlisted into one of the most photo-realistic shooter experiences imaginable.
Sid Meier's Civilization V Mac reinvigorates the classic turn-based strategy genre with an astonishing new engine built from the ground-up. Players are introduced to an entirely new combat system, deeper diplomatic interactions and a cavalcade of expanded features that deliver a fully immersive experience providing hours of entertainment as players build and defend their empire on their quest to become the greatest ruler the world has ever known.
Company of Heroes redefines real time strategy gaming by bringing the sacrifice of heroic soldiers, war-ravaged environments, and dynamic battlefields to life. Beginning with the D-Day Invasion of Normandy, players lead squads of Allied soldiers into battle against the German war machine through some of the most pivotal battles of WWII.
Battle for Normandy faithfully recreates the experience of tactical land warfare in Western France during World War Two. This is quite possibly the most versatile, genuinely accurate and powerful battlefield simulation to date.
And Yet It Moves is set in a unique world, made of ripped paper. Within the paper collage, you can jump, run and last but certainly not least: rotate the world. Learn how to apply the physical consequences of rotation to master the many tricky situations you may encounter.
Created entirely in black and white, LIMBO has often been spoken of in terms of gaming art. Hauntingly beautiful, yet also philosophically provocative. LIMBO features a gameplay mechanic that has come to be known as "Trial by Death" in which the player must die in-game in order to discover the solutions to the puzzles set before him. In the event of this, the player spawns at the last save point and must use what he has learned if he hopes to find his sister and get closure on the events set before him.
...game on!
Terms
No Refunds
Bundle is sold as is
Includes the licenses and download links to all 6 mac games
All mac app licenses give you complete access to the applications features