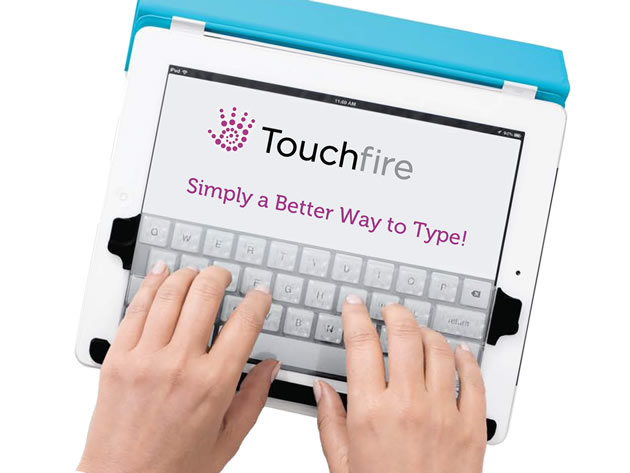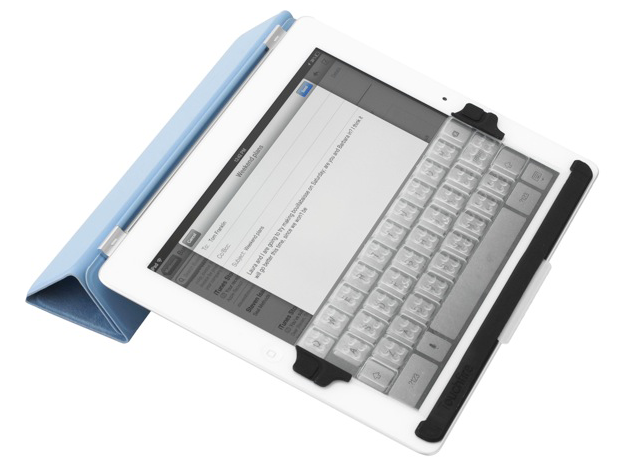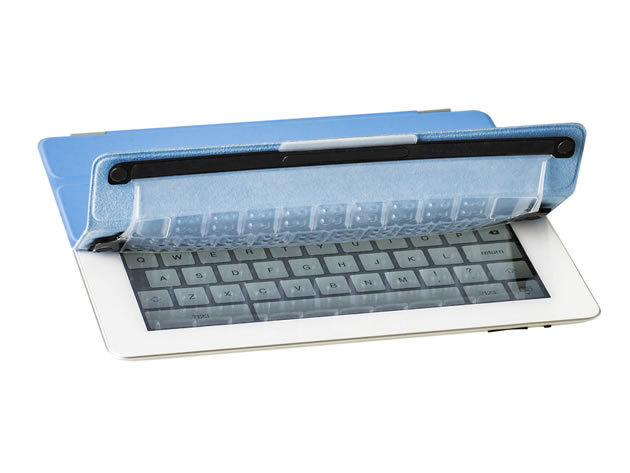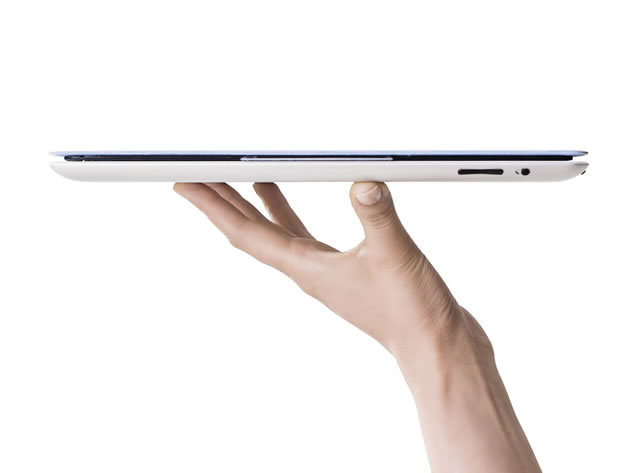 The Revolutionary Touchfire iPad Keyboard
by Touchfire Inc.
The World's Thinnest & Lightest iPad Keyboard
Terms
90 day replacement policy: if product doesn't work properly then TouchFire will replace your product (shipping of your defective product not included)
No refunds
FREE SHIPPING available to the United States Canada, Germany*, France*, UK, Italy, Spain*, Netherlands, Belgium, Switzerland, Australia, South Africa, Japan, South Korea, Singapore.
Domestic shipping time will be 4-5 days (United States). International shipping time will be 3-4 weeks (countries outside of the US).
Will the Touchfire Keyboard Work With My iPad Case?
The Touchfire keyboard was specifically designed with Apple's Smart Cover and Smart Case in mind, and the black Apple case for iPad 1. But it will also work with any case that leaves enough room on the surface of the iPad for the Touchfire keyboard. It will also work with cases that cover the iPad surface but are thin enough to allow Touchfire's magnets to hold.
What International keyboards are supported?
Canadian French, Catalan, Cherokee, Chinese Simple and Traditional Pinyin, Chinese Traditional Cangjie, Croatian, Czech, Dutch, English, Estonian, German (QWERTY), Hawaiian, Hungarian, Icelandic, Indonesian, Italian, Japanese Romaji, Korean, Latvian, Lithuanian, Malay, Polish, Portuguese, Romanian, Swiss French, Serbian Latin, Slovak, Tibetan, Turkish and Vietnamese. Note that the Touchfire keyboard works with the Swiss French and Canadian French keyboards, but not the French AZERTY keyboard.