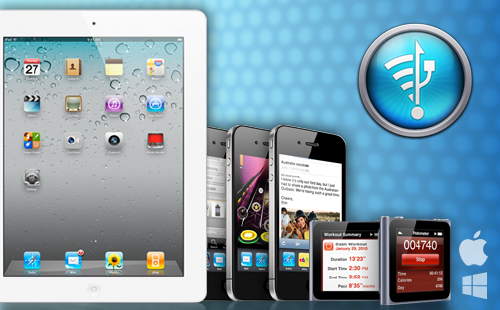 Unlimited File Transfer Via Wi-Fi
by DigiDNA
Share Files From Your Mac or PC to Any iOS Device
Description
ACCESS YOUR FILES ANYWHERE
Imagine unbridled file transfer between any computer and your iOS devices, without the authorization limits imposed by iTunes. Sound complex and possibly illegal?
Well, it's not.
Enter DiskAid—iPhone file transfer software that gives you access to the iOS file system via USB connection or Wi-Fi.
WHY WE LOVE IT
With DiskAid, devices are not tied or limited to a single library as it is in iTunes. That means any iPhone, iPod, or iPad can interact with your computer (Mac or PC) regardless of which library or computer the device was originally linked to. Now you can share and transfer documents, data, or media among coworkers, friends and family.
DISKAID'S KEY FEATURES
Transfer music, video, images, text messages, contacts, notes, voicemail, call history and voice memos to any computer.
Use your iPhone, iPad or iPod Touch as an external mass storage device.
The first Wifi- and USB-iPhone file transfer software, ever — switch between Wifi and USB without transfer interruption.
Multi-threaded file transfer process to an unlimited number of devices.
Access the Root folder of any installed app, or access the whole file system on jailbroken devices.
Do It Live
Multiple and simultaneous device support via Wi-Fi enables wireless transfer of documents to any applicable device within reach of the network.
Recover Like a Champ
We all know the sinking feeling you get when your computer gets lost, stolen, or broken - because the recovery of all your files is a nightmare. With DiskAid you can get all of those files back, regardless of where they originated.
DISKAID REVIEWS
"My iTunes got messed up when I changed hard drives so I was unable to sync my iPod. DiskAid put everything on my iPod back into iTunes flawlessly -- playlists, artwork and play counts. Saved me having to burn all my CDs again. Thank you DiskAid, I cannot recommend this enough it's BRILLIANT!" --
K. Jones
"DiskAid is truly a fantastic app, and in true Apple fashion, crazy-simple to use. Between FileApp Pro and DiskAid, my iOS devices are finally an extension of my MacBook Air. Now that's a duo in a league all its own!" --
Chima A. Ochiagha
"DiskAid is an absolutely awesome piece of software and in my opinion is indispensable if you have an iDevice of any description. It effortlessly removes all the ridiculous barriers that Apple inexplicably puts up to transferring data between iDevice and desktop. It works flawlessly for everything I need, music, video or other media content, documents, sms, voice memos etc. Wonderful job DigiDNA and your updates keep pace with iOS. Well done and thanks." --
Hector Matthews
SYSTEM REQUIREMENTS & LANGUAGES
Mac -- OS X Snow Leopard (10.6.x) or later
iDevices -- iPhone 1-5, iPad 1, 2, & 3, iPod touch 1-5, iPod shuffle, iPod nano, iPod classic
iOS -- 3.0-3.2, 4.x or later (Data copy limited to iOS 4.x or later)
iTunes 10.x or later
No jailbreak needed (except for Root folder access)
Designed for iOS 7 & Mavericks
English, Spanish, French, Italian, Mandarin, Japanese, German, Russian, Korean, & Portuguese.
LICENSE DETAILS
Single license allows registration for all of your devices
Terms
30 day refund policy
Unlock all features in DiskAid, and get free updates on downloaded version
Single license allows registration for three (3) computers, Mac or PC
24/7 email support from DigiDNA
New DiskAid releases are available at discount for existing license owners