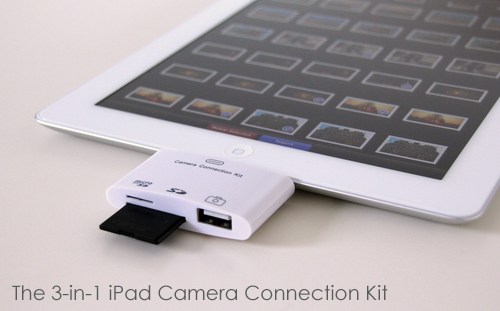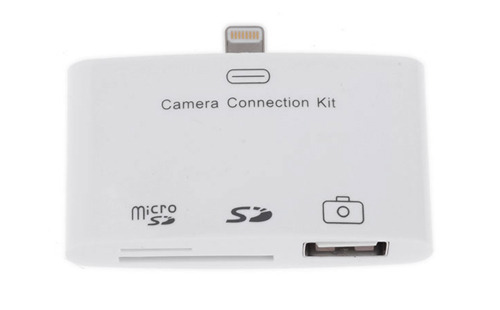 3-in-1 Camera Connection Kit for iPad 4 & Mini
by StackSocial
Make Your iPad 4 or iPad Mini USB, SD & Micro SD Compatible
Terms
This promotion is for the 3-in-1 iPad converter for iPad 4 & iPad Mini. You can find the iPad 4 & iPad Mini Connection Kit HERE.
No refunds.
Only available to customers in the United States, Canada, Germany, France, UK, Italy, Spain, Netherlands, Belgium, Switzerland, Australia, South Africa, Japan, South Korea, and Singapore.
This sale price includes shipping!
Please allow 3-4 weeks for shipping.
Due to software limitations, only one of the three interfaces (i.e. SD, microSD or USB) may be used at once.